Life at Vonahi Security
The culture at Vonahi Security is extremely laid back. We believe that our employees perform their best when they're happy and satisfied, so we listen to their concerns and react appropriately. During our interview process, we get their feedback on all of their previous employers, so that we can make sure we're avoiding those issues. With a happy work environment, we can produce our highest quality work to our customers.
Our consultants are constantly rewarded with benefits for presentations, significant tool releases, and other contributions to our customers and the information security industry.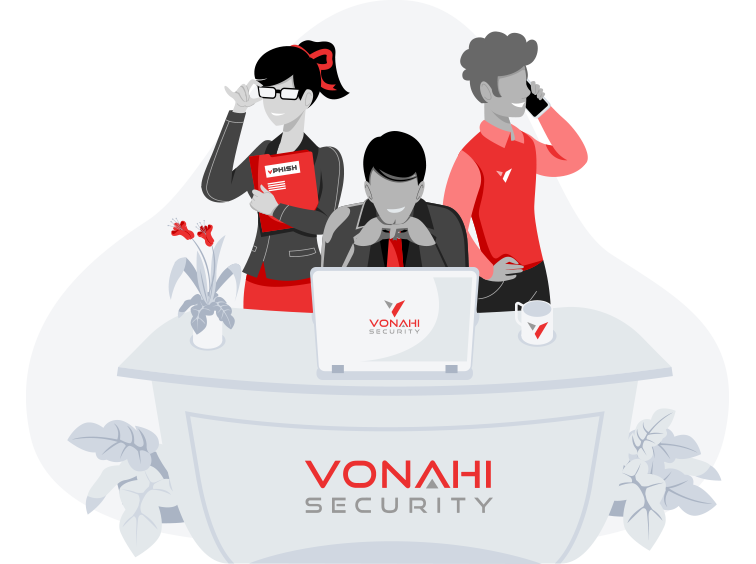 Rewards
We believe rewarding our employees for excellent performance and going out of their way is an important contributing factor to the success of Vonahi Security and our customers. Our reward system ensures our employees' hard work is fully acknowledged and appreciated.
Recognition
We strive to ensure our employees' hard work is not only rewarded, but recognized and appreciated throughout their team. No amazing work goes without recognition, which is extremely important for Vonahi Security's success.
Longevity
Our open door policy ensures that our employees have the appropriate channels of communication available to give our company valuable feedback. Without happy employees, the high quality of work to our customers is not guaranteed, and this is against Vonahi Security's core values.
Sounds Like Your Kind of Team?
If you're interested in joining our team, please follow us on Linkedin, where we post all our open employment opportunities.