An Adversary's STARTING POINT
Did you know that a successful attack could originate by just starting with your organization's domain name?
An adversary can gather a significant amount of information, including your employees and organizational chart, web applications, IP addresses, and even the technologies you use. This information could be extremely dangerous in the hands of an adversary. The following are just a few examples of malicious tasks that can be carried out:
Vulnerability scans to identify security weaknesses on Internet-facing systems and applications
Social engineering attacks in the form of vishing, phishing, or even USB drop attacks
Exploitation against low-hanging fruit (highly vulnerable systems or networks)
To help your organization identify public domain exposure, Vonahi Security has released ExposureScout.
Are you aware of your Internet presence?
LET'S FIND OUT.
What is ExposureScout?
ExposureScout is a FREE tool that allows organizations to effectively identify their Internet-facing exposures to cyberattacks.
ExposureScout searches publicly available sources on the Internet to identify information that can be traced back to your organization, including IP addresses, domain records and other data that would be valuable to an adversary. The purpose of this is to help organizations identify and understand their overall Internet-facing risks in a relatively short amount of time.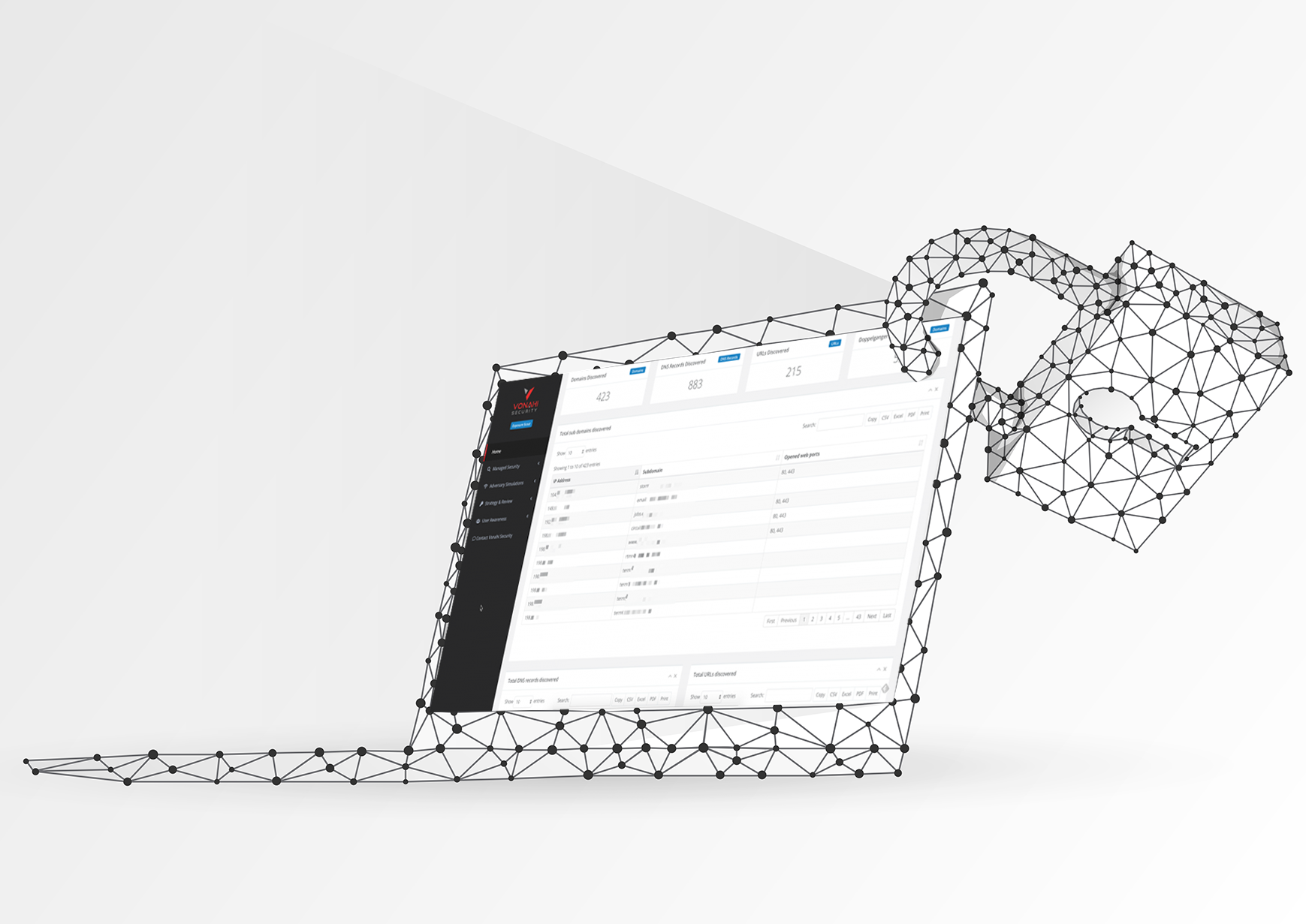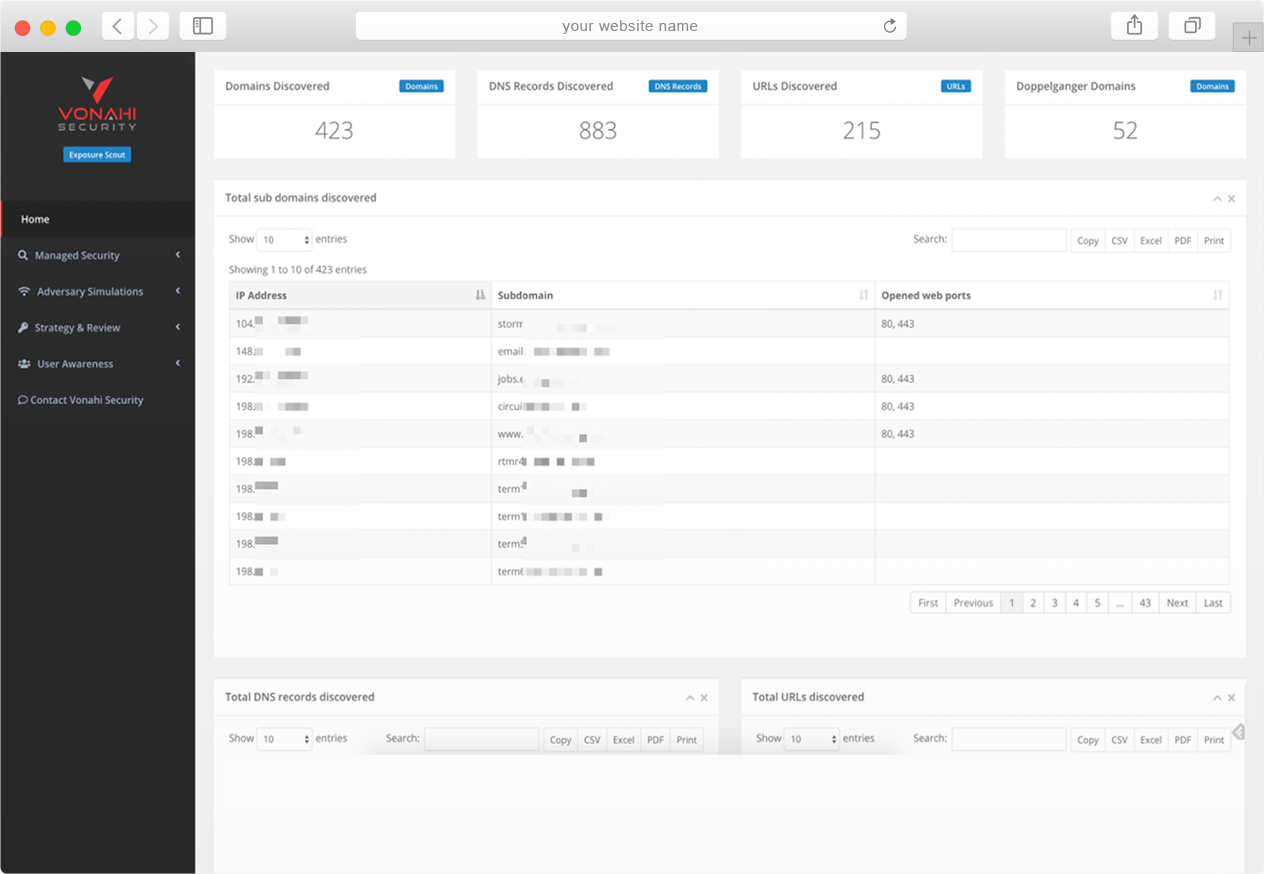 IP Addresses, Domains,
and More
ExposureScout will attempt to identify information including, but not limited to, doppelganger domains, public DNS records, URLs, and systems and/or services that you may be unaware of.
Using these results, IT staff can review their configurations and make changes where necessary. Additionally, staying up-to-date on your Internet presence will help ensure your organization's attack surface is kept to a minimum.
Ready to Get Started?
Use ExposureScout to identify exposures that may exist on your company's external environment.